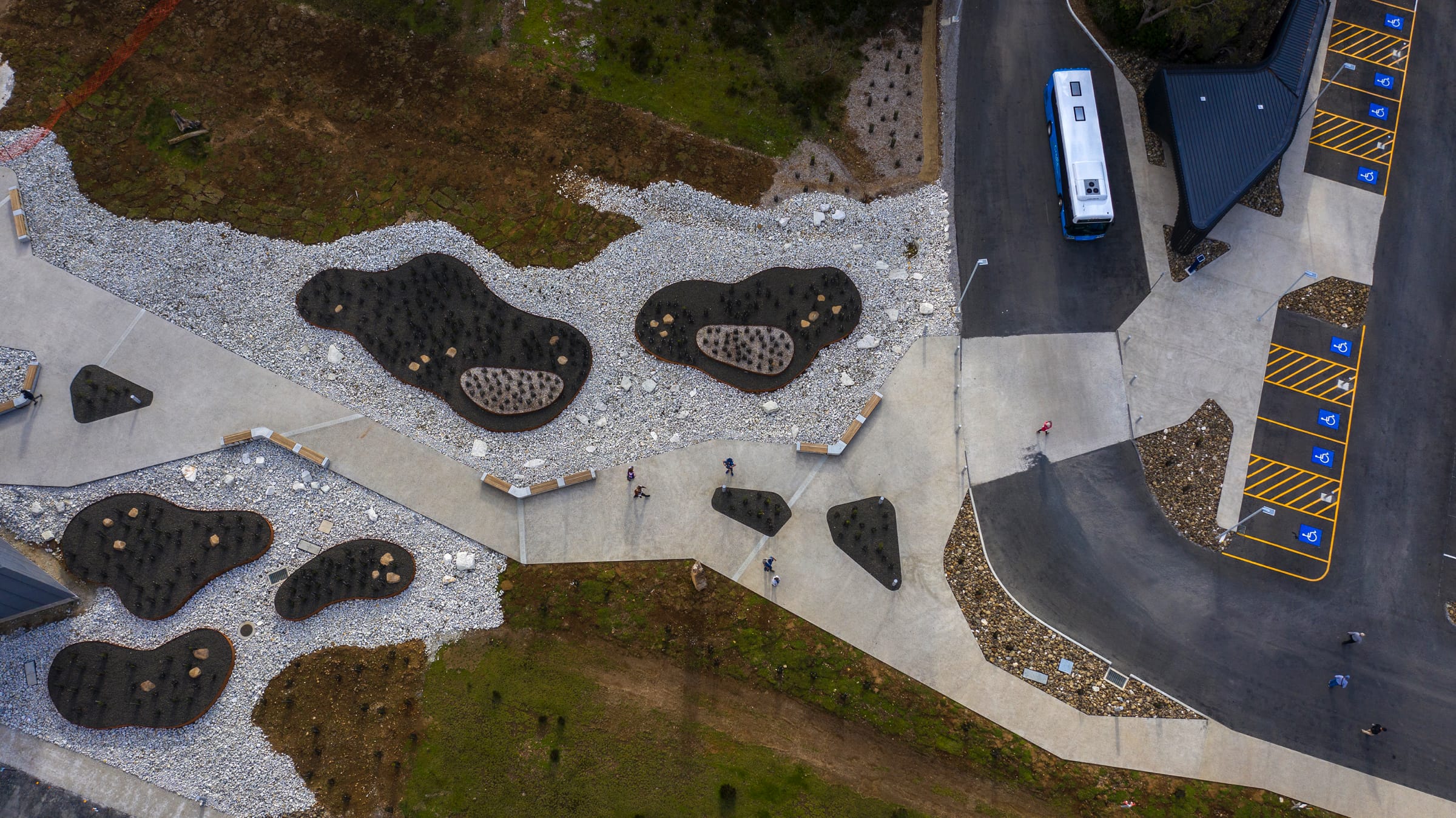 Cradle Mountain Gateway Planning scheme amendment and planning approval
ERA was engaged by the Tasmania Parks and Wildlife Service (PWS) to provide planning services associated with implementing the Cradle Mountain Visitor Experience Master Plan.
This master plan delivers a 'precinct revitalisation' at Cradle Mountain, being the northern gateway to the Tasmanian Wilderness World Heritage Area. The master plan is aimed at presenting clear, strategic direction, directing public infrastructure investment by the Tasmanian and Australian governments, as well as opportunities for private commercial involvement.
ERA has assisted with several projects at the Cradle Mountain Gateway site. ERA coordinated the preparation of the planning permit application with the appointed architects – Cumulus Studio – for stage one of the Cradle Gateway Village. This work included preparation of supporting planning submissions and minor amendment applications.
The Visitor Centre offers a warm alpine welcome to reflect both the sense of rugged-up anticipation on arrival and the distinctive Cradle Mountain geology. The sculptural, wilderness-inspired development includes an orientation building, commercial services base, shuttle bus shelter and coach transit centre. At every turn, Cumulus Studio aimed to honour the significance and sensitivity of this world-renowned national park.
For stage two of the Cradle Gateway Village, ERA prepared a planning scheme amendment application in consultation with Kentish Council to replace the existing Specific Area Plan for Cradle Valley with one that aligns with the current master plan. The Tasmanian Planning Commission approved the amendment in October 2018. The Office of the Coordinator-General is working with PWS to find private investment for stage two of the gateway village.
The project won the following awards:
2021 Tasmanian Architecture Awards
Dirk Bolt Award for Urban Design
The Alan C Walker Award for Public Architecture
COLORBOND Award for Steel Architecture
2021 Architizer A+ Awards
Finalist in Cultural & Expo Centres
Finalist in Transportation Infrastructure
2021 Tasmanian Landscape Architecture Awards