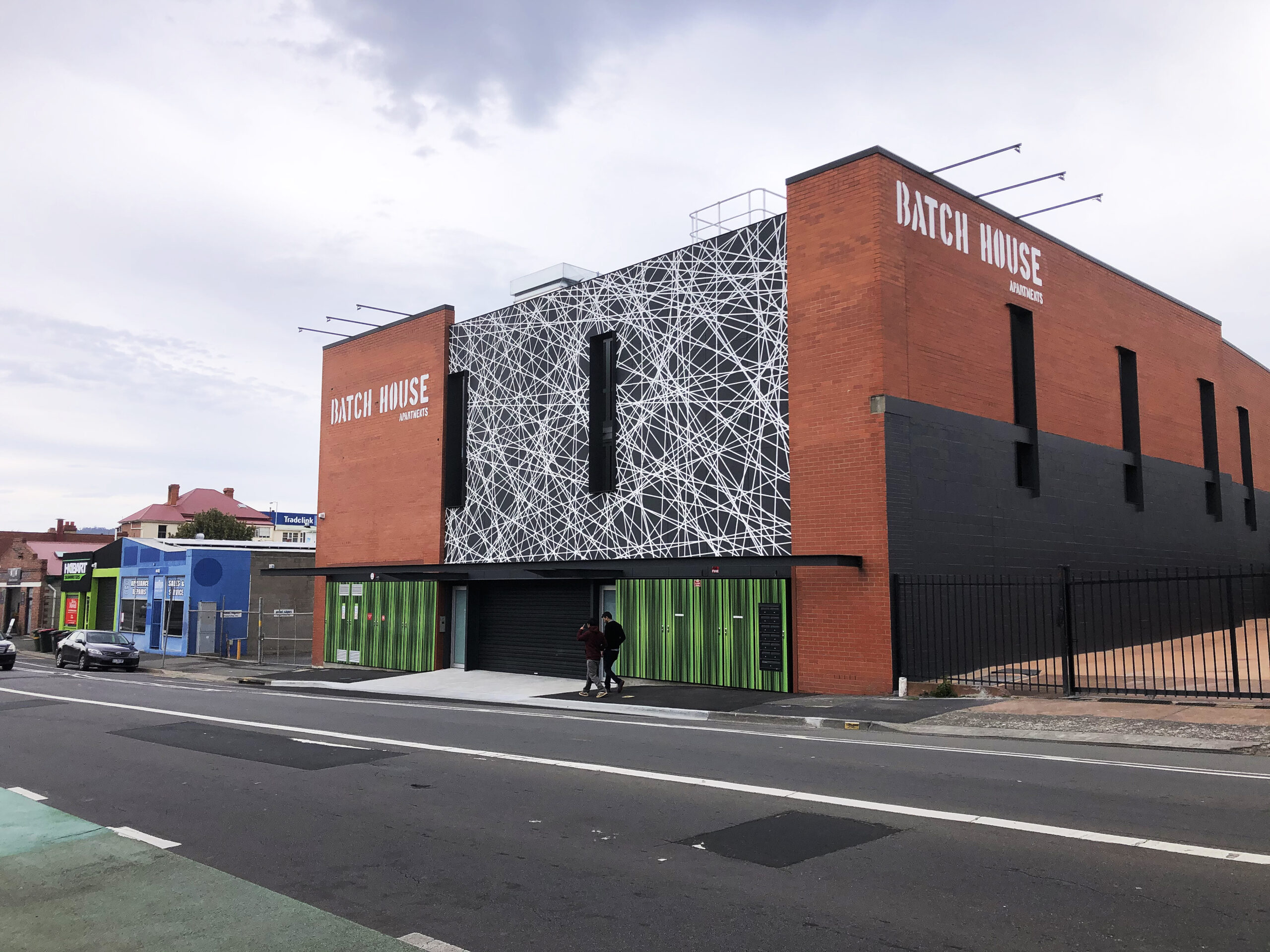 Batch House 286 Argyle Street Rezoning and development application
ERA was engaged by Mark Drury Architects to gain approval for a warehouse conversion at 286 Argyle Street, North Hobart. North Hobart is a vibrant inner suburb of Hobart, and the site is close to the well-known restaurant strip, within walking distance of the Hobart CBD.
Zoned Light Industrial at the time under the Hobart Interim Planning Scheme 2015, the site was a former glass factory, subsequently used for the sale of bulky goods, and then vacant for several years.
To facilitate a residential development, ERA prepared a Section 43A application, being a combined rezoning and development application. The rezoning was to Inner Residential, while the permit application sought approval to convert the existing vacant warehouse into 12 residential apartments, each one across three levels.
The rezoning request was supported by the City of Hobart and final approval was granted by the Tasmanian Planning Commission in early 2018, after an eight-month assessment by both the council and the commission.
The ground floor was converted into the entry space, storage and vehicle parking garage. Pedestrian and vehicular access is off Argyle Street. The first floor contains living spaces for each apartment, and the second floor accommodates the bedrooms and bathroom.
Each apartment has access to a series of courtyards, light wells and open 'slots'. These direct natural light and air into the core of the building while allowing for the retention of the existing brick walls to the side and rear boundaries.
The warehouse conversion was completed in mid-2020 and all apartments are now occupied, adding new vibrancy to this part of North Hobart.