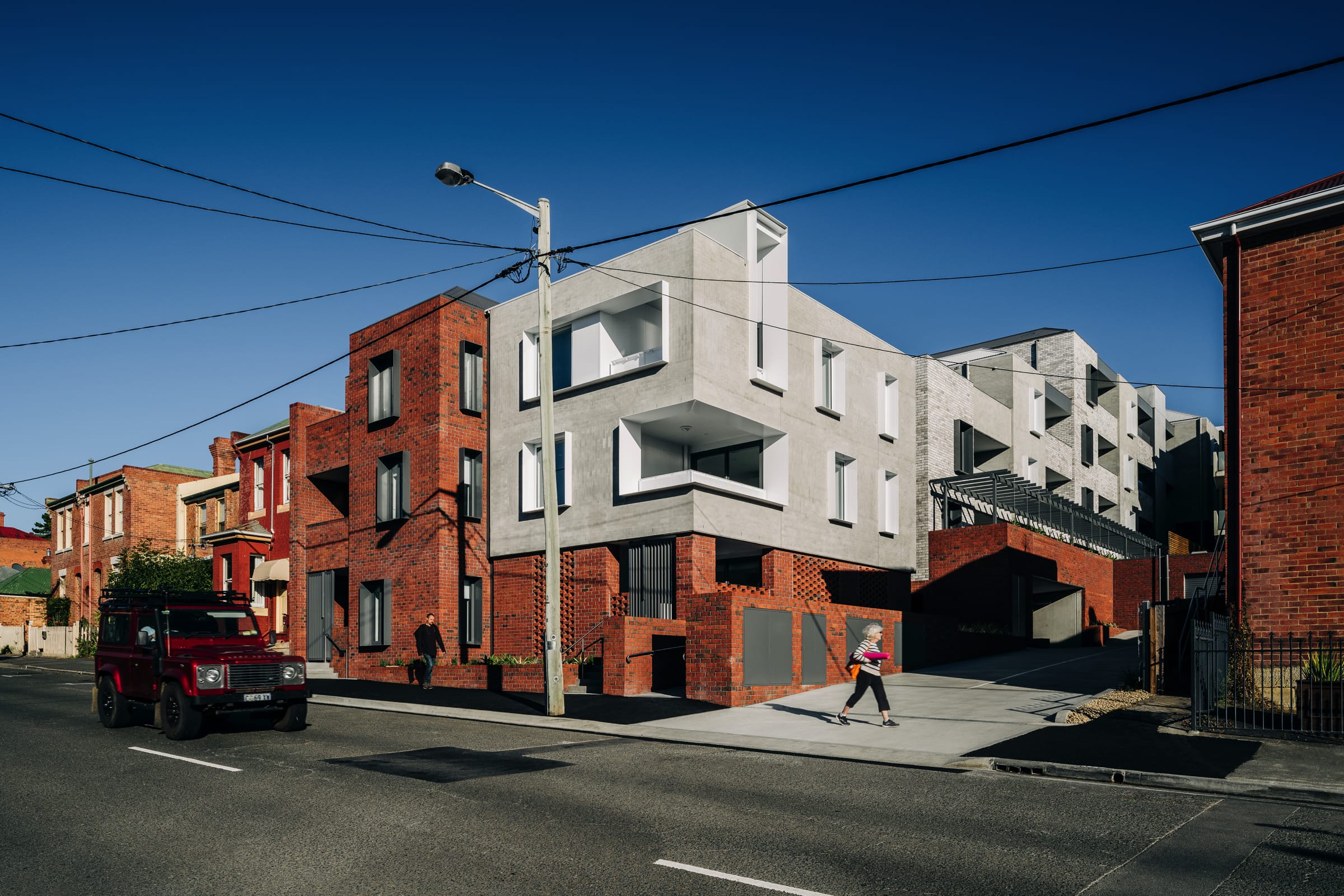 Goulburn Street Housing Planning approval
Goulburn Street Housing is a 25-apartment public housing complex in Hobart that provides for community-minded, contemporary living. ERA was engaged by Cumulus Studio on behalf of Communities Tasmania to help gain planning approval. The planning permit was granted in late 2018 and the development is now complete, and its new residents have moved in.
Goulburn Street Housing is the outcome of a State Government collaboration to identify suitable sites for new public housing projects. Specifically, it addresses the lack of housing for older adults and people with disability. The Cumulus Studio design subverts the stereotype for public housing to prioritise natural light, ventilation and generous outdoor space.
The development site is a former council car park and has two street-facing fronts. Goulburn Street Housing has a micro-village, community-led feel thanks to its clustering forms.
The architects wanted the design to feel contemporary but respectful to the Georgian heritage residential surroundings. A red brick base offers a robust and tactile reflection of the heritage context. Brick colours and finishes vary across the development. Complementary brick tones symbolise the sense of community while allowing residents to easily identify which apartment is theirs.
The development sits well within the streetscape and is demonstrative of high-quality residential infill development. The apartments have an appropriate balance of indoor and outdoor space. Each apartment enjoys between 7 sqm and 29 sqm of private open space in the form of a courtyard or balcony.
The application followed a comprehensive planning submission and presentation to elected members, supported by the council.