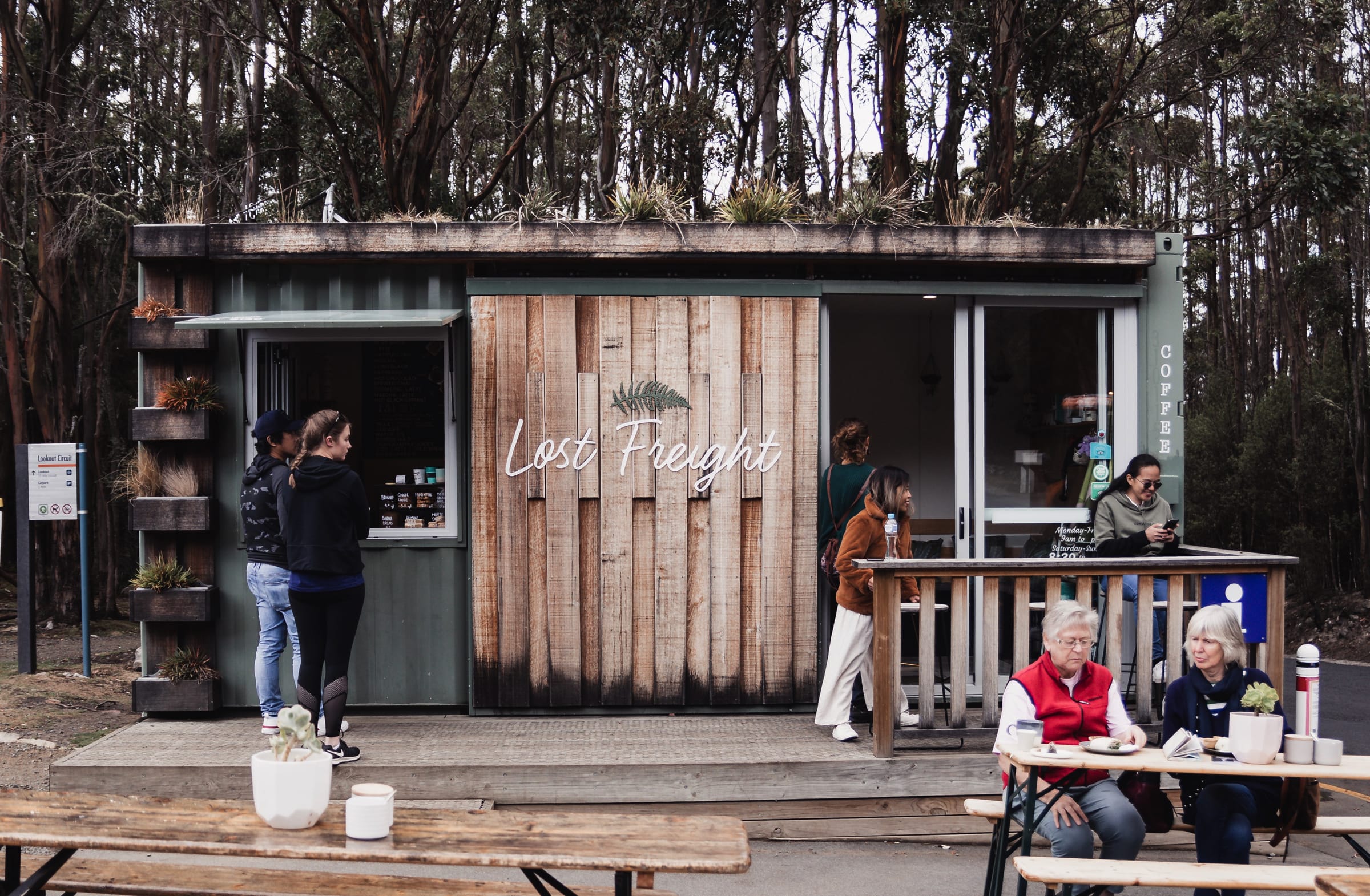 Lost Freight Cafe Environmental and planning approvals
ERA Planning was engaged by Bentwood Coffee to help obtain development approval for a temporary shipping container café at the Springs site on kunanyi/Mount Wellington.
The site was challenging, owned by Hobart City Council, and regulated by not only the Hobart Interim Planning Scheme 2015, but also the Wellington Park Management Plan.
Approval for the development required landlord consent from the council and close negotiation with its Parks division, Planning and Heritage officers, and the Wellington Park Management Trust. After approval was granted, carefully considered construction management requirements were applied to obtain building and plumbing approval, with ongoing negotiations with both the council and the Trust.
Lost Freight was established on site in late summer 2016 and has been well supported by locals and tourists alike. It represents the first established café facility at kunanyi/Mount Wellington since 1967.
ERA also assisted Lost Freight in late 2019 with a second approval for a further shipping container to operate as an extension to the existing café.